Call for Papers: Remittances Review inaugural issue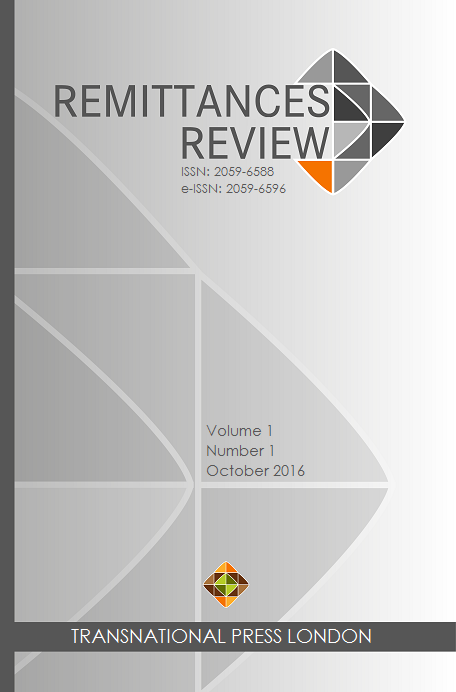 Remittances Review is an international, peer-reviewed journal that publishes research articles, conversations/interviews, book reviews, conference reports, viewpoints, and letters on remittances and money transfer research, trends, practices, policies. Although the production of academic work pertaining to the cultural, social, economic, and political aspects of remittances and money transfers is growing, there is still a need for research and theoretical contributions that centre on issues of development, poverty, regulation, migration, practice, and policies.
The aim of Remittances Review is to offer a platform where different disciplines and approaches can be brought together to address these topics and establish a genuine forum for serious discussion and exchange among researchers, policy makers and practitioners in the field. The journal addresses a broad audience of students, professionals, policy makers, and enthusiasts, and offers an accessible venue for sound scholarship and research.
Remittances Review invites submissions in all disciplines, including economics, finance, accounting, business and management, history, sociology, anthropology, political science, geography, law, and psychology. Contributions on under-researched topics are particularly welcome.
We are inviting papers on current Remittance trends, policy concerns, regulation and need for deregulation, exclusivity contracts, remittances and development nexus, consumption and household economy, remittances and conflict as well as practitioner, professional accounts of current challenges and transitions in remittances and money transfer markets. Papers on social remittances as well as financial remittances are welcome.
You may find submission guidelines and other details regarding the journal on tplondon.com/rem; and email us at remeditor@tplondon.com for your questions and contributions.
Editorial Team of Remittances Review.