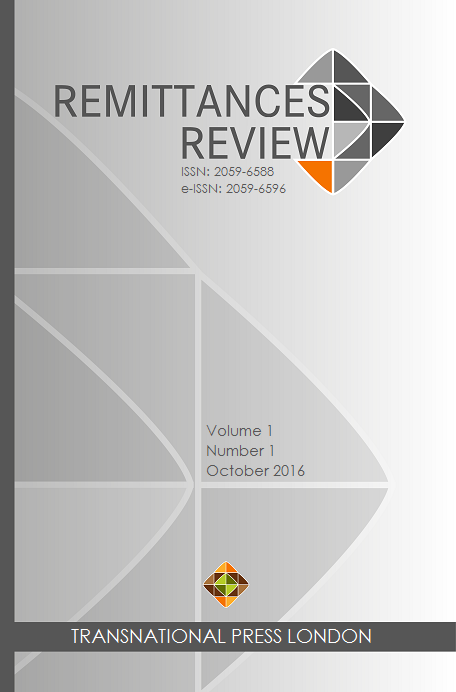 Remittances Review is an interdisciplinary and peer-reviewed journal dedicated to publishing high quality research and scholarship on Remittances and Money Transfers with policy implication. Remittances Review (RR) is a new journal with the first issue to be released in May 2016 and published twice a year (May and October) by Transnational Press London. Please see the call for papers for Remittances Review here.
Remittances Review aims at publishing research and scholarship with clear policy implication. Economics, Accounting, Finance, Sociology, Politics, Anthropology, Geography, Law are likely to be primary disciplinary areas the Journal is willing to attract. The current volume of remittances around the world is evidently went beyond 600 billion US Dollars a year and there is a growing market with many players entering every year. The dynamic nature of the field where development and regulation needs at macro level are often contradicting with individual and household needs where priority is on costs and savings. This poses challenges for companies, governments and individuals.
Vol 2, No 2 (2017)
Table of Contents
Editorial
Articles
Copyright © 2015 Remittances Review / Transnational Press London | All rights reserved | Contact Us
TRANSNATIONAL PRESS LONDON LTD. IS A COMPANY REGISTERED IN ENGLAND AND WALES No. 8771684.